Swetha Bhagwat talks one year of FSR Global
Swetha Bhagwat talks one year of FSR Global, the initiative that she kickstarted with the Florence School of Regulation exactly one year ago.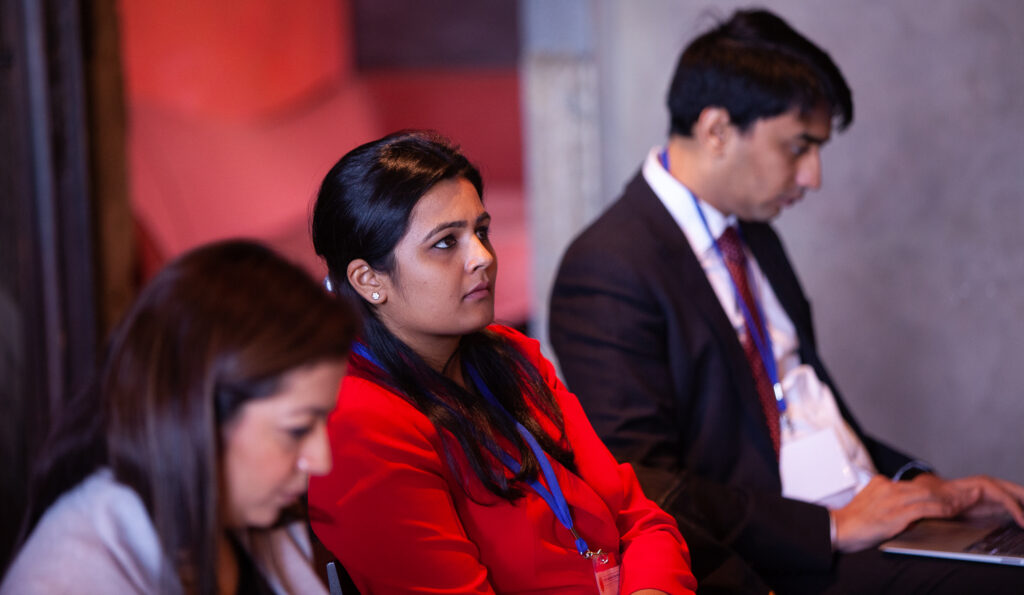 Today marks the 1-year anniversary of FSR Global, an initiative by the Florence School Regulation meant to facilitate the development and delivery of effective energy policy and regulation in Asia, Latin America, and Africa.
We spoke with the Head of FSR Global, Swetha Ravikumar Bhagwat, about her commitment to creating an independent platform for knowledge-sharing in the sectors of energy policy, sustainability and environmentalism. She spoke of her vision, her past and plans for the future and the responsibility that she feels to take the lessons – learned in Europe – Global and South.
How it all started
In Hyderabad, India a group of 3 college students from BVRIT college founded an NGO LET'S UNITE FOR THE GREENER TOMORROW which had as its ultimate goal to form a social network, meant to inspire, motivate and bring together all the environ-minded youth under one roof to work collectively for a sustainable world. The platform intended to foster novel, green ideas from its youth communities. Key focus areas were imbibing energy conservation, rural upliftment, integrated waste management and integration of engineering solutions to environmental issues.
The pilot project LUGT reconceptualized school awareness programs by introducing innovative educational approaches to breakdown and tackle widespread climate issues like global warming. The non-profit social venture also campaigned massively in cities and villages across the state of then Andhra Pradesh, earned the backing of WWF to organise the Earth Hour program and eventually grew into a global community.
Among the college kids who founded the project was Swetha Ravikumar Bhagwat. Swetha is now a sustainability expert with experience in technology, policy and regulation, finance and business development in the renewable energy sector working at FSR energy. 
At the Florence School of Regulation, she is the Head of FSR Global and responsible for international collaborations specifically in the regions of Asia, Africa & Latin America. Her topics of interest include energy access, electric vehicles, green hydrogen, power sector reforms etc. Exactly one year ago FSR launched the FSR Global – a regulatory knowledge hub, an extension of the school in the global south in India, her home country.
This might be Swetha's biggest endeavour to date but her curriculum vitae is variegated and very much involved with energy innovation. Swetha holds a Bachelor's degree in Electrical Engineering from Jawaharlal Nehru Technological University in India and a Master's degree in Sustainable Energy Engineering from KTH Royal Institute of Technology in Sweden and an Executive Management degree from Indian Institute of Management Bangalore ( IIM Bangalore). 
She has previously worked at FMO Dutch Development Bank in the Netherlands, Fraunhofer Institute for Solar Energy Systems ISE in Germany, Confederation of Indian Industry – Green Business Centre in India, Assistive Technology Lab BVRIT in India and the Indian Space Research Organization (ISRO). She also actively volunteers with local NGOs and organisations in India to advise them on sustainable development initiatives. About advocacy she says: 
Awareness is one aspect of the journey. After having seen first hand what people needed in my days in my home country, I decided that I wanted to acquire the skills and insights on what we – as a community – were not doing right and how to usher forward. 
Swetha is living up to her ambitions by working as an established energy professional living between Europe and India and has a string of causes close to her heart, among them: addressing Sustainable Development Goal 7 via Goal 17 is at the core of her current mission.
FSR Global takes root in India
With the FSR Global hub, she is now fighting the good fight and giving back to a sector – and land – that means a great deal to her. The India-based workstation of the Florence School of Regulation will boost the school's presence in the global energy sector and will allow it to become a keystone of transcontinental energy policy dialogue. Swetha, who has devoted her career to comparing energy policy between countries that this dialogue is relevant for both the global North and South of the world: 
India is a perfect case study when it comes to regulatory aspects in the Global South. So we, as FSR, have been sitting in Europe and we have been looking at aspects in and out Europe. And we work with markets in Africa, Asia and Latin America. But we still chose India for this global venture of ours, why? 
Mainly because it represents 1.3 billion people, a significant part of the world population. This big, fast-developing country is at a very interesting stage of its regulatory development where while it's eager to learn from other successful experiences from around the world, it also has many innovative solutions to offer – it offers a two-way learning gateway. So this gives us the perfect testing ground to learn how to work in a developing country or an emerging country for us as a team and to test the skill set that we have, but most importantly to plug in more directly into the country. It's a great opportunity for us to learn how to work outside Europe. We might expand in other countries if our pilot succeeds and things are brewing. 
Launch of the FSR Global Hub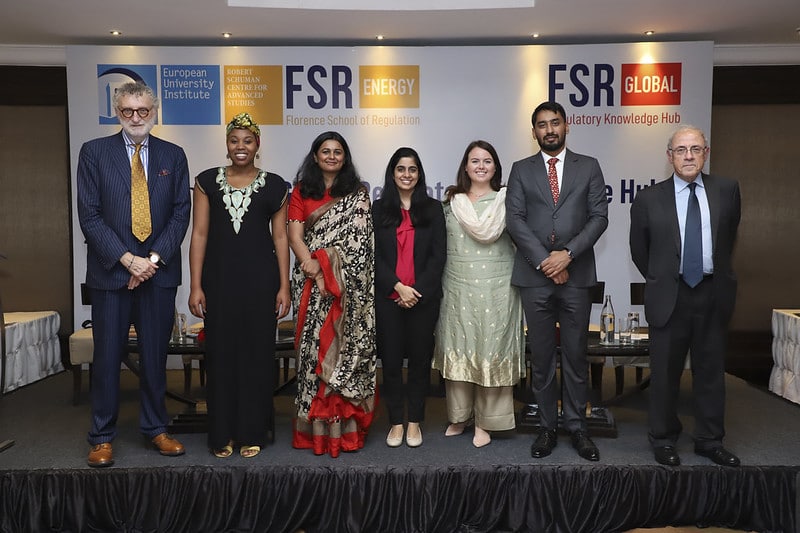 When the FSR Global Hub was launched in New Delhi, India in November 2019, the team's intention was to build a platform that belongs to everybody – at a global level. The Hub acts as a knowledge bridge between FSR Globals Partners and international stakeholders, plugging in all the existing resources within energy policy and regulation, and making this knowledge accessible and actionable. Importantly, the knowledge that is pertinent to the global south. 
FSR Global has partnered with organizations like International Renewable Energy Agency (IRENA), Africa Europe Energy Partnership (AEEP), International Energy Agency (IEA), NITI Aayog, Deutsche Gesellschaft für Internationale Zusammenarbeit (GIZ) that focus on their specific mandates in the sector. 
We do not want to interfere or repeat what regional players are doing, or to tell other countries what they should be doing. Our intention is to share knowledge, best practices and open lines of communication and collaboration. As an independent and neutral organization, our work involves observing a country's specific policy, picking up the best parts, and feeding back an objective answer to various stakeholders questions in a way that's useful to them.
In a nutshell, the FSR Global analyses local experiences feed the knowledge into regional and country-focused dialogue and facilitate the exchange of the knowledge gained on a global scale. This work is done with the intention of helping each country achieve the goals that are set for sustainable development in 2030 and beyond.
Reflecting back on the first year of FSR global
This month marks the one year anniversary of FSR Global, and what a year it has been! 
Over the last year, the global team has kept busy – regardless of the pandemic. In the age of digitalisation, we adapted like the rest of the world. With the team spread across the USA, Europe and Asia we managed to thrive during our first year. 
So what was the team up to? Well, it was the year of many more launches – they successfully ran the first edition of the truly global online course on 'Electric Vehicles – from a power sector perspective', launched the 'EU-India High-Level Platform on Smart Grids', conducted a study of Dynamic Tariffs and Energy Storage, launched the report on 'Green Hydrogen: Bridging the Energy Transition in Africa and Europe', hosted multiple online events, and importantly made gender mainstreaming part of our internal mandate. FSR Global does not plan to stop here.
As for the FSR Global's future, the initiative is entering a phase of expansion and the team has its sights set on the next edition of the FSR Global Forum in 2021. Their goal, Swetha notices, is to continue fostering collaboration and connections to further enhance dialogue on the energy transition's status – pushing the envelope even more than they did on the first run: 
The more we meet and work with local experts, the more questions and ideas we gather. At the global forum, we will work to address them all to build an even more comprehensive report than we did the first time around. 
[modula id="30037″]
Now, when the Head of FSR Global thinks back to her experience in Europe, her future in India and ultimately to her FSR Global endeavour, she realizes that it all came full circle:
I feel privileged to have been born in India and to have grown up in Europe, the two worlds shape the person that I am. I was lucky to have stumbled upon opportunities that coincided with my passion, thanks to the mentorship of my many gurus. I am only getting started and have a lot more to learn and give back to society. I will continue to serve my mission with the spirit of 'Vasudhaiva Kutumbakam' meaning ' The World is One Family'.
Stay in the know
Get the Lights on Women newsletter.